May 1 & 2, 2020
New York City
Use EARLYBIRD to get $100 off your ticket
Statement is an event and community for womxn in financial media
—
CONNECTING THE DOTS BETWEEN GENDER EQUALITY AND FINANCIAL EMPOWERMENT, OUR MISSION AT STATEMENT IS TO SUPPORT BOLD VOICES IN FINANCIAL MEDIA. WE ARE DEDICATED TO AMPLIFYING THE CONVERSATION AROUND feminism, MONEY, EQUITY AND POWER.
The kinds of topics we talk about
—
what are the real financial challenges facing women right now and how can we build powerful communities that serve up solutions?
your business. where are you headed and what's stopping you from getting there? how can the statement community help you take the next step?
The conversation around money and women is already starting to change. How do you make a statement that has an impact? How can you be a bold voice?
hub seventeen
114 5th Ave, New York City
Gaby Dunn is a bestselling author, journalist, television writer, actress, and LGBTQ activist living in Los Angeles. Her podcast "Bad With Money" was named one of the top ten podcasts of 2016 by The New York Times. Along with her comedy partner Allison Raskin, Gaby stars in, writes, and produces the YouTube channel Just Between Us, which has been viewed over 140 million times. Their 2017 novel I Hate Everyone But You was a New York Times bestseller. She is on Twitter as @GabyDunn and on Instagram as @GabyRoad.
Ashley C. Ford lives in Brooklyn by way of Indiana. She is currently writing her memoir, Somebody's Daughter, which will be published by Flatiron Books under the imprint An Oprah Book. Ford hosts Brooklyn-based news & culture TV show (and podcast!), 112BK, and is working on a collection of interviews (B-Side Chats) with her husband, Kelly Stacy.
Ford has written or guest-edited for The Guardian, ELLE, BuzzFeed, Slate, Teen Vogue, New York Magazine, Lenny Letter, INTO and various other web and print publications. She's taught creative nonfiction writing at The New School and Catapult.Co, and also had her work listed among Longform & Longread's Best of 2017. She also contributed to CupOfJo.Com & hosted Fortune Favors The Bold, a collaboration between Gimlet Creative and MasterCard.
While working as a development executive for Matter Studios, Ford focused on web series and documentaries. She was also the host of the first season of Audible's literary interview series, Authorized. She has been named among Forbes Magazine's 30 Under 30 in Media (2017), Brooklyn Magazine's Brooklyn 100 (2016), and Time Out New York's New Yorkers of The Year (2017).
The Women Behind Statement
—
Stefanie O'Connell is a nationally recognized millennial money expert and author or the book, 'The Broke and Beautiful Life'. Stefanie has appeared on CBS News, Fox & Friends, ABC World news, and the Dr. Oz Show. She is a regular contributor at SUCCESS magazine and USA Today, and her work has been featured in outlets like The Wall Street Journal, The New York times, Glamour, Success Magazine, and Oprah Magazine.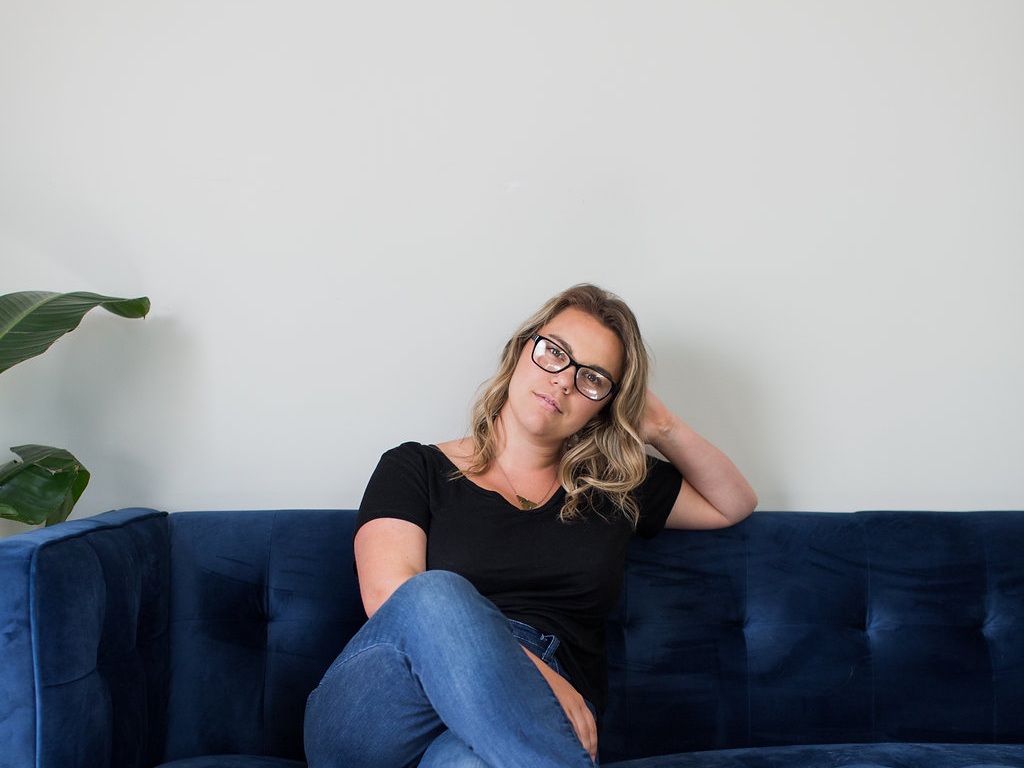 Emma Pattee is a writer whose work focuses on the intersection of women, bodies and power. She has been featured in Glamour, The New York Times, The Wall Street Journal, Money Magazine, The South Florida Times, Lifehacker, and The Billfold.
Questions?
—
When and where is Statement?
Statement is happening May 1st & 2nd, 2020 at HUB Seventeen, 114 5th Avenue, NYC.

Is Statement for me?
Statement is an industry event for womxn who are providing services and creating content that pushes forward the conversation around feminism, money, power and equity. Past attendees include financial, business and lifestyle influencers, journalists, producers, authors, bloggers, entrepreneurs and brands.
What happens at Statement?
Statement is a two day event that is broken into a full day of DISCUSSION around topics of finance, feminism and equity, and a full day of MASTERMIND CIRCLES where each participant has the chance to "hot-seat" a business challenge or opportunity.
Who is speaking at Statement?
We'll be announcing speakers over the coming months. Our goal is to pull from a wide variety of leaders in the fields of finance, feminism, media and entrepreneurship. We love getting speaker recommendations so please feel free to send some our way!
What is the agenda?
We haven't finalized our 2020 agenda just yet, but here is our agenda from this year for your reference.
FRIDAY, MAY 3, 2019
Breakfast and Meet and Greet

The Unique Financial Challenges Facing Women in 2019 (Featuring: Veronica Dagher, Helaine Olen, Leslie McCall and Marguerita Cheng)

What Does It Really Mean to Build Communities For Women? (Featuring: Claire Wasserman, Jada Gomez, Kelly Hultgren and Ashley Fox)

Lunch

How to Build Your Influence to Increase Your Impact (Featuring: Dorie Clark, Brittany Hennessy, Terri Trespicio and Kristin Wong)

Navigating the Intersection of Feminism and Finance (Featuring: Morgan Jerkins, Lindsey Stanberry, Emma Johnson and Logan Sachon)

Financial Media Mixer
SATURDAY, MAY 4, 2019
10:00 am - 4:00 pm: Individual Hot Seat Feedback Sessions
Do I need to attend both days?
We recommend all attendees join us on Friday, May 1st to be part of the discussion, network with media members and get a chance to meet other influencers in the finance and media space.
The second day is dedicated to content creators, influencers and business owners who are working through the specific challenges of entrepreneurship, growing a brand and building a community. Because of the proprietary information being discussed, we don't allow brands to join us on the second day.
In short, if you're a media member or brand, join us Friday, May 1st.
If you're a content creator and/or entrepreneur, join us both days!
Do I need to stay at the host hotel?
No. You are welcome to stay wherever is most convenient for you. We have a room block at the Freehand Hotel from April 30th to May 3rd at a discounted rate of $239 per night + tax for Queen guest rooms. Use this link to book at the negotiated rate.
The Freehand also offers Bunk guest rooms with 4 twin beds and a private bathroom, for those interested in bunking up for a more affordable alternative. To book a Bunk room, please contact the Freehand directly.
When should I arrive/depart?

For those attending both days of Statement Event, we recommend arriving in NYC no later than April 30th and departing no sooner than May 3rd.
We will announce additional programming (Informal meetups, welcome drinks, etc) as we get closer to the event!
more questions? email us at hello@statementevent.co


Follow us on Insta @statement_event
—